12/12/13:

WHAT'S IN THE BOX?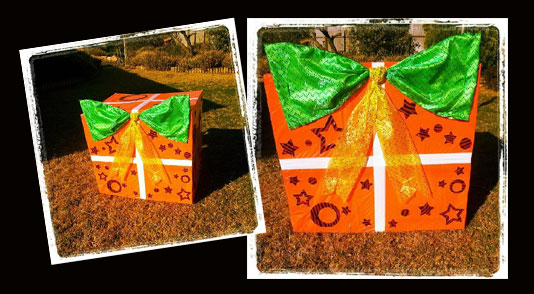 Carols In The Park stageshow is ready to roll,
with the props being built, and rehearsals done!

To find out What's In The Box
come along to Civic Park on Sunday Night -
it's FREE!
Only 3 SLEEPS TO GO!

10/12/13:

2013 KIDS COLOURING-IN COMPETITION!
The Carols In The Park Kids Colouring-In competition will again be hotly contested,
as entry forms come in thick and fast!
Special thanks to Westland Shopping Centre for allowing us to display a selection of entries - they look fantastic!
Only 5 SLEEPS TO GO until the big day in Civic Park Whyalla, where the lucky winner will be announced!

24/11/13:

2013 REHEARSALS UNDERWAY!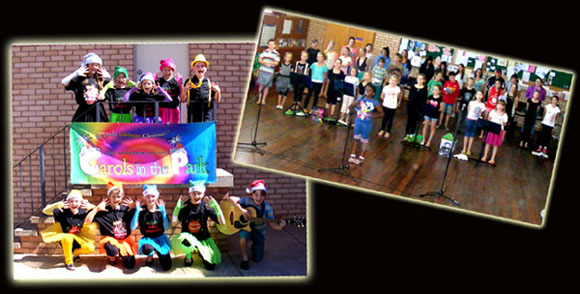 Our fabulous Carols Community Choir have completed their full rehearsal for this year's event
- and they looked and sounded fantastic!
Only 3 WEEKS TO GO until the big day in Civic Park Whyalla!

25/10/13:

KIDS COLOURING-IN COMPETITION
NOW OPEN!
Our fabulous annual "Kids Colouring-in Competition" is OPEN for entries - simply click and download your entry form here:

The WINNER will be announced at "Carols In The Park" in Civic Park on Sunday 15th December 2013
- and will collect a giant Christmas Prize Basket along with the honour of joining Santa and
the Fabulous Lemon Drops for a Winners Photo before joining our 2013 cast and the
Civic Park crowd to sing our 2013 Finale song!

22/6/13:

"CAROLS" 2013 IS COMING!
The Whyalla and Mount Laura LIONS Clubs
are proud to launch our 2013 concert programme for.....
SUNDAY 15th DECEMBER 2013
Please join our family-friendly community Christmas celebration!
An all-star Whyalla cast will return to Civic Park for....
LIONS Arrium Onesteel "Carols In The Park" 2013!

This year's we feature....
....the incredible Whyalla Hip-Hop Dance School
....popular acoustic duo Twice Shy
....and Kimberley Nitschke
....who has this year launched her super new self-titled album.
Stageshow Coordinators Alison Hams & Mark Tempany return along with
"Whyalla's own" music maestro Peter Brown -
and our "Carols" Community Choir
....will again fill the air with colour and festive cheer!
SPECIAL GUESTS this year
are Queensland-based entertainers....
Fabulous Lemon Drops
....who make their debut at "Carols In The Park"!
STAY TUNED...
...for more exciting announcements
as December 15th approaches!

8/4/13:

"CAROLS" GIVES GENEROUSLY!
Story courtesy WHYALLA NEWS
Thanks to the generosity of residents digging deep during last year's "Carols In The Park",
three community groups and a local family going through a tough time have received a helping hand.

The St. John Ambulance Whyalla Branch, State Emergency Service Whyalla Unit, the
Australian Navy Cadets Whyalla Division as well as Bailey Carpenter and his family will share
in $3500 worth of grants.
The grants are courtesy of fundraising during the "Carols In The Park" event through profits from the LIONS Clubs' food and drink outlets - and the annual crowd collection taken during the show's interval.
As host of "Carols In The Park" since 2008 both the LIONS Club Of Whyalla, and the Mount Laura LIONS Club have been able to give back to the community through the event.
LIONS Club of Whyalla member and Event Committee Chairman Allan Smith said this year $1700 was raised from donations collected on the night - with the final recipients voted on by the Event Committee comprising members of both LIONS Clubs, and Stageshow Coordinators Stormfront Productions.
Mr Smith said the clubs were able to give back to the community like this thanks to the many generous sponsors who make the event a wonderful free, family event each year.
"We'd like to thank our two major sponsors - Onesteel Arrium Mining and Whyalla City Council - as well as our many other sponsors and the Whyalla community for continuing to support the event" Mr Smith said.
A presentation to the recipients was held last Thursday at the Civic Park stage.
Mr Smith said the LIONS Clubs hoped the funds would help ease the financial pressure the Carpenter family who were unable to attend due to Bailey receiving treatment in Adelaide.
St John Ambulance Service first aider Kristie McCutcheon accepted the grant cheque on behalf of the Whyalla Branch and said the money would be put to good use.
"The funds raised will be used for training other members of St John and restocking our supply kits so we can provide first aid in the community" Miss McCutcheon said.
ANC Second-In-Charge Of Cadets Sub Lieutenant Bradley Masters said the navy cadets had just returned from a camp in Port Lincoln and the grant would tie in nicely with this.
"The grant will help subsidise the costs of future camps for the cadets" Mr Masters said. Mr Masters said the Whyalla navy cadets try to organise a camp once a Term and would be joining with the Army for their next camp.
After their tireless efforts following last year's damaging storm, the SES is now looking forward to work beginning on a new headquarters facility.
SES Whyalla Unit Manager Tony Fahlbusch said the redevelopment was currently in its planning stage but would see a new 3-bay appliance shed and new admin training building built. Mr Fahlbusch said the unit's current facilities were starting to show their age and this update would provide a modern day emergency service centre.
"The funds will be used for furnishing the updated facility for a more pleasant and more conducive environment for learning" Mr Fahlbusch said. Once the redevelopment starts the current building will be demolished to make way for the new facilities.

20/12/12:

"CAROLS COMMUNITY CHOIR"
At Copperhouse Court!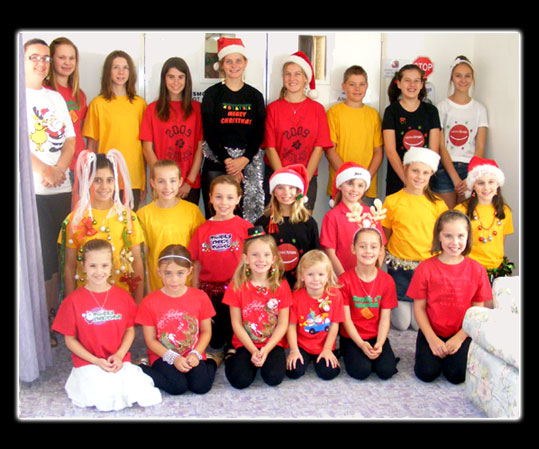 Our "Carols Community Choir" have once again donated an hour-long morning teatime Christmas Concert to Whyalla Aged Care at their Copperhouse Court facility.

In what's become an annual commitment for our Choir - 24 members volunteered "the week after" their huge outing in Civic Park - as a way of "giving back" even more to the Whyalla community.

Residents, staff and Choir sang and clapped along as everyone had a wonderful, fun time.

THANK YOU to Copperhouse Court and our "Carols Community Choir" members!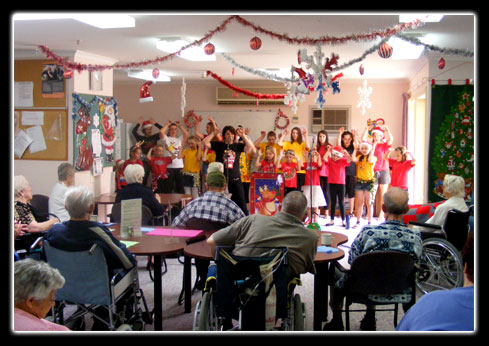 16/12/12:

WHYALLA:
Wow What A Night!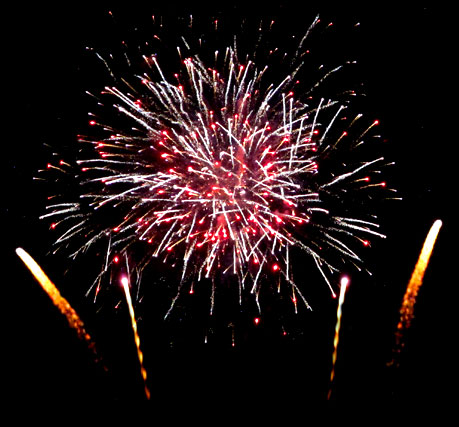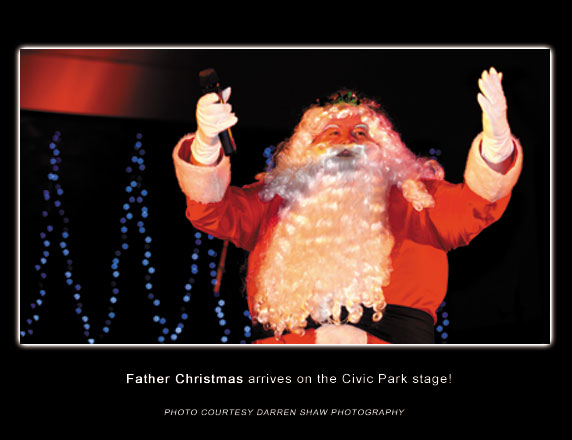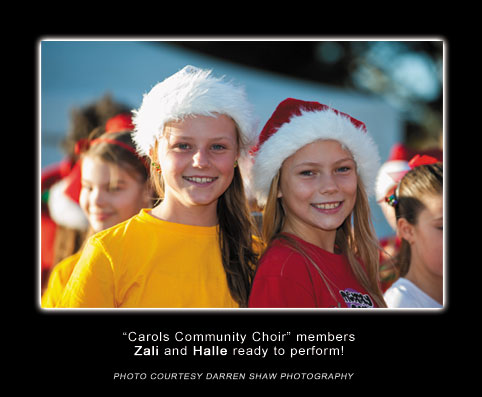 Whyalla's LIONS Onesteel Arrium "Carols In The Park" has staged tonight in Civic Park to a massive "biggest ever" crowd.

Cast, crew and audience alike had an absolute blast and perfect weather prevailed as Whyalla celebrated Christmas as a community in spectacular style.

THANK YOU to the Whyalla and Mount Laura LIONS Clubs, all our sponsors, volunteers, cast, crew - and the general public of Whyalla for creating a truly special event.
We invite anyone with PHOTOS or VIDEO
of the evening to forward copies to us at:
info@whyallacarols.com
or....
PO Box 2313 Whyalla Norrie 5608 SA

....for inclusion on our website, and in our event archives!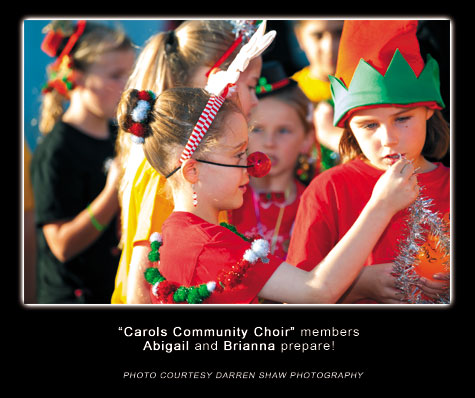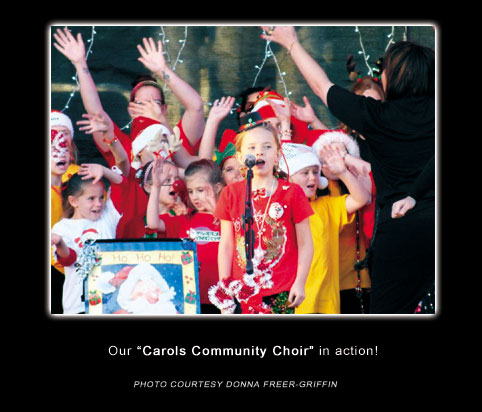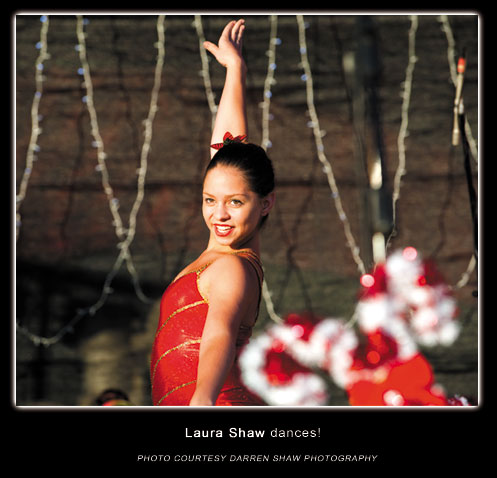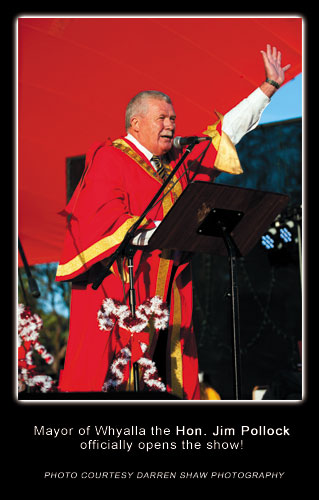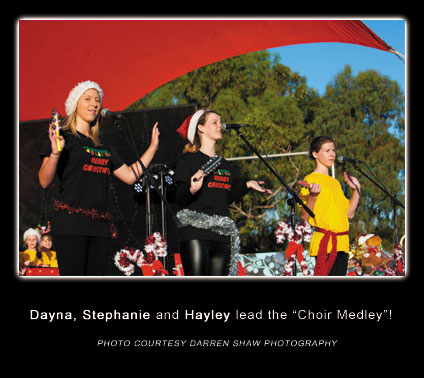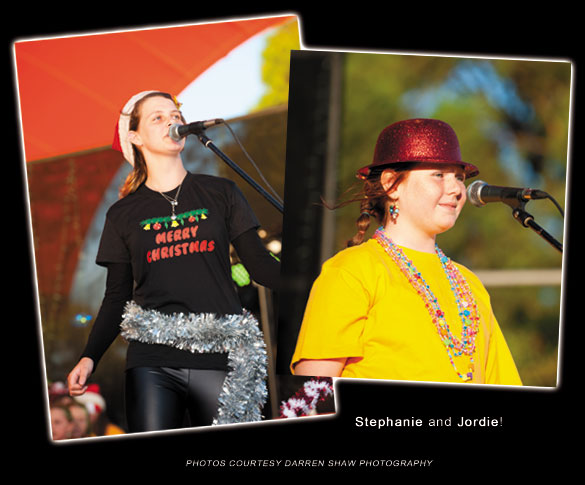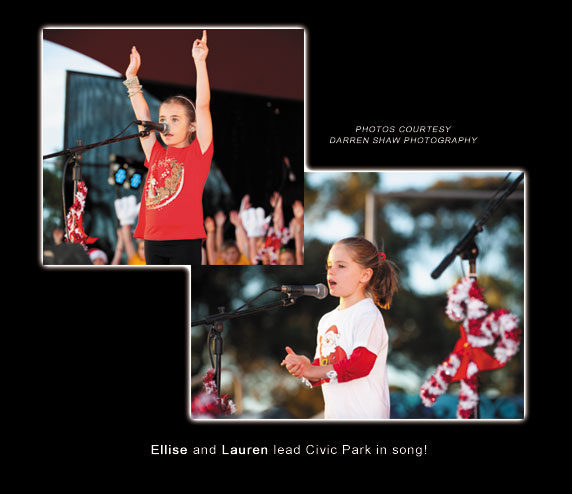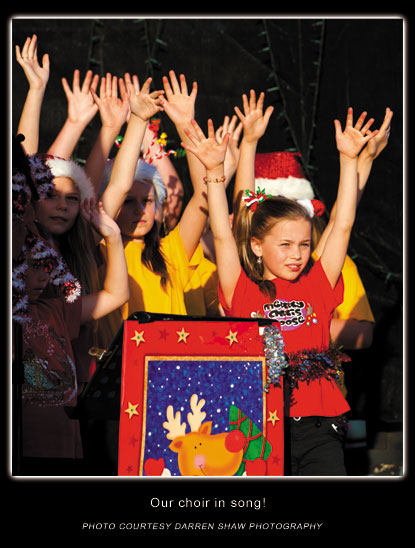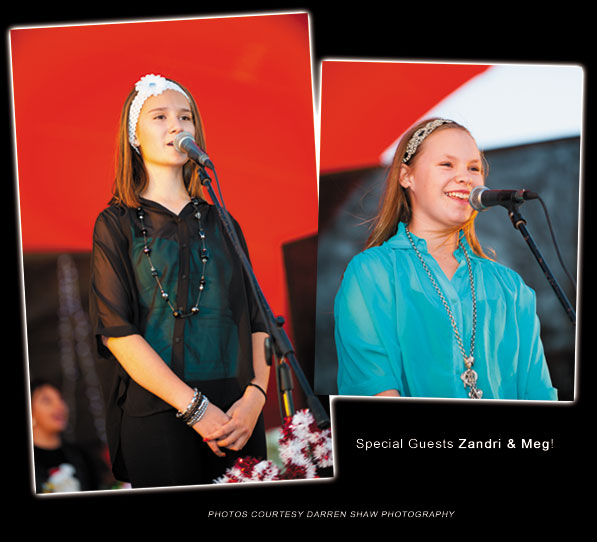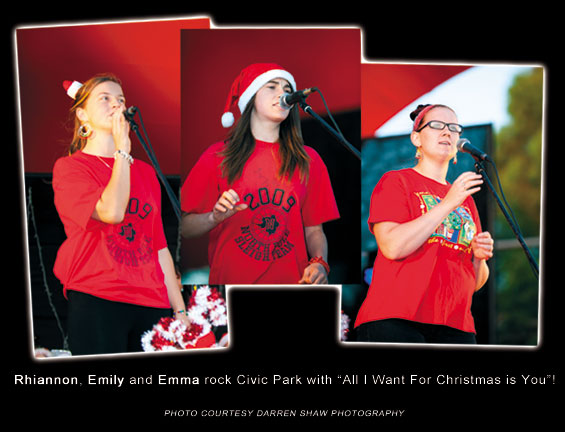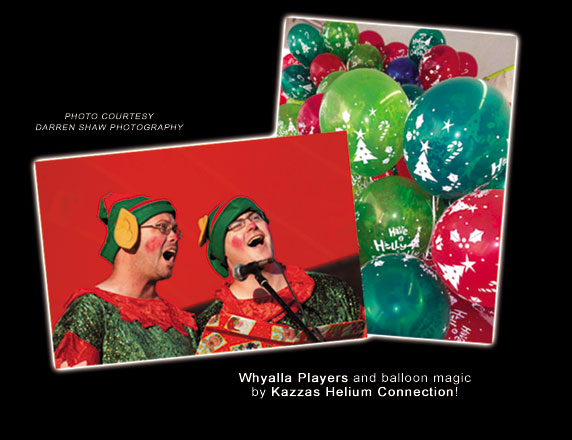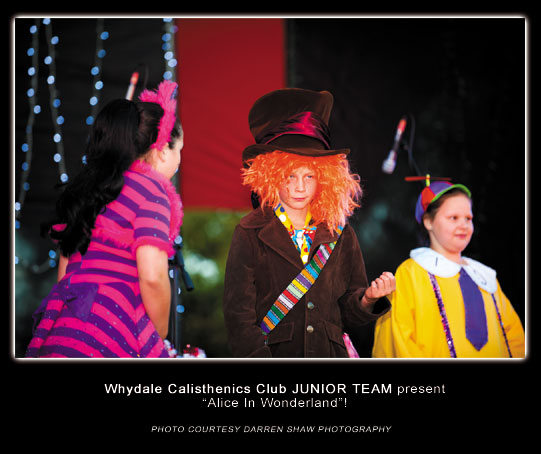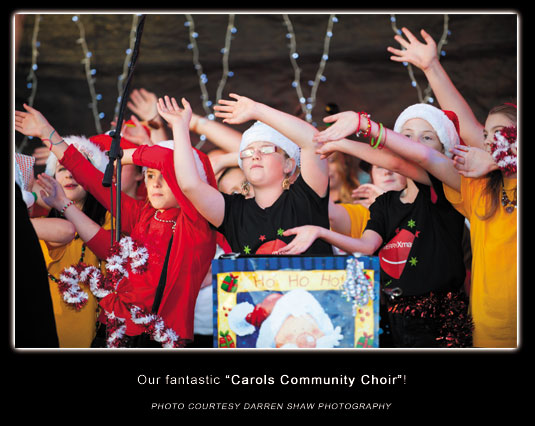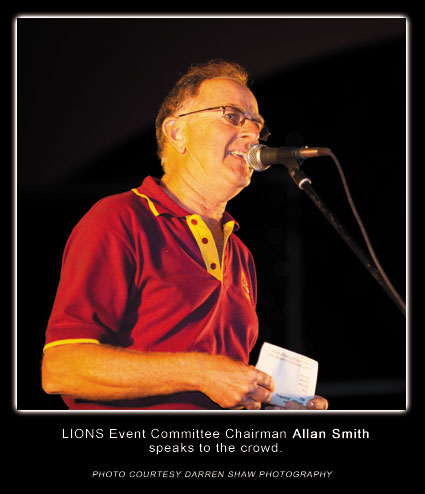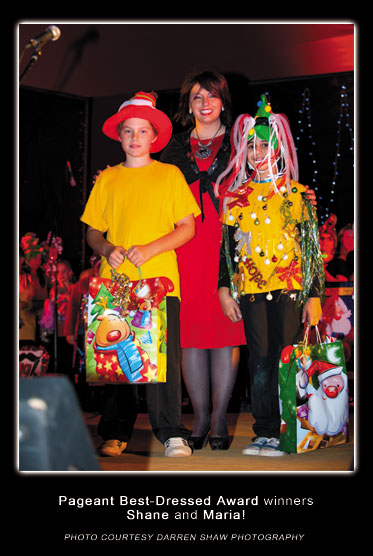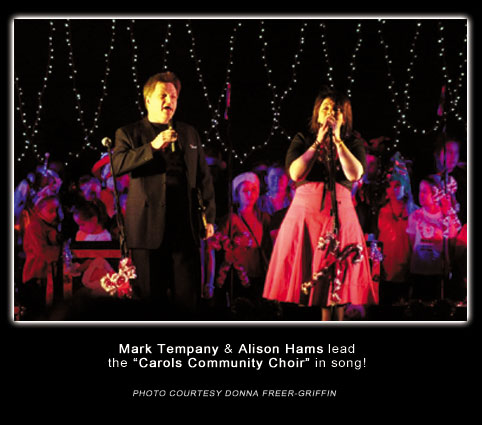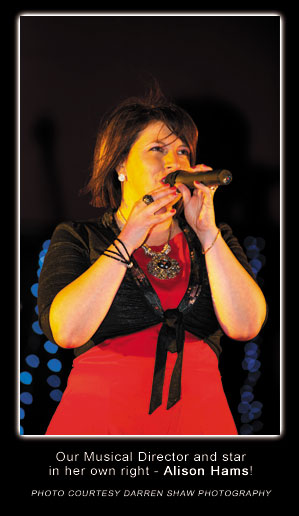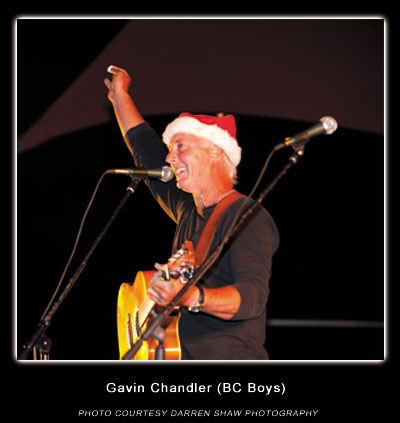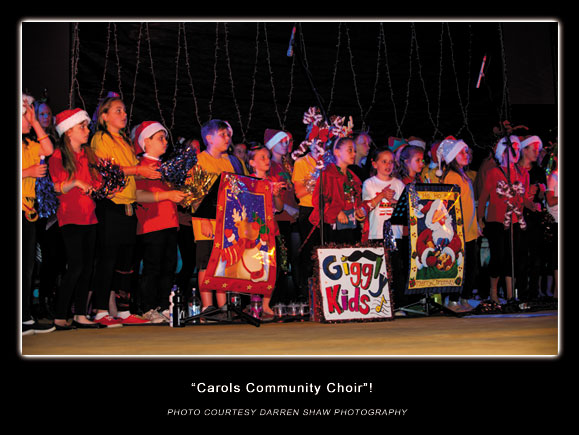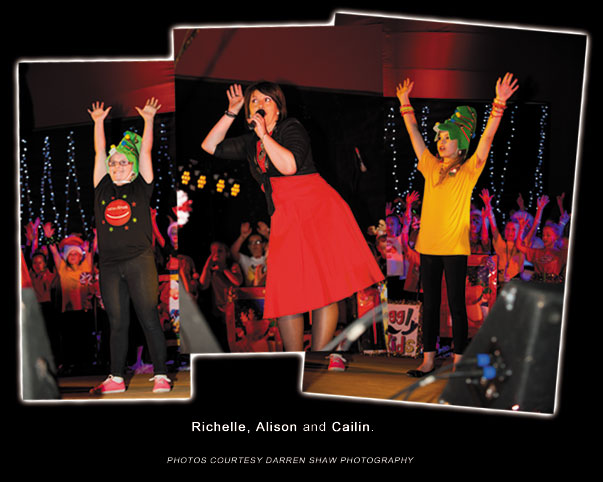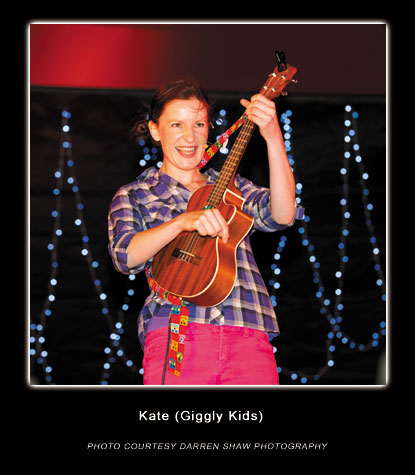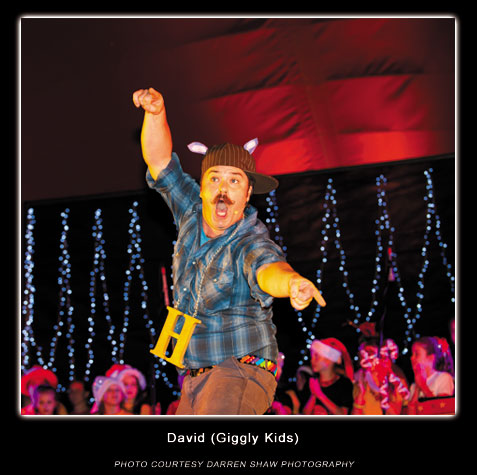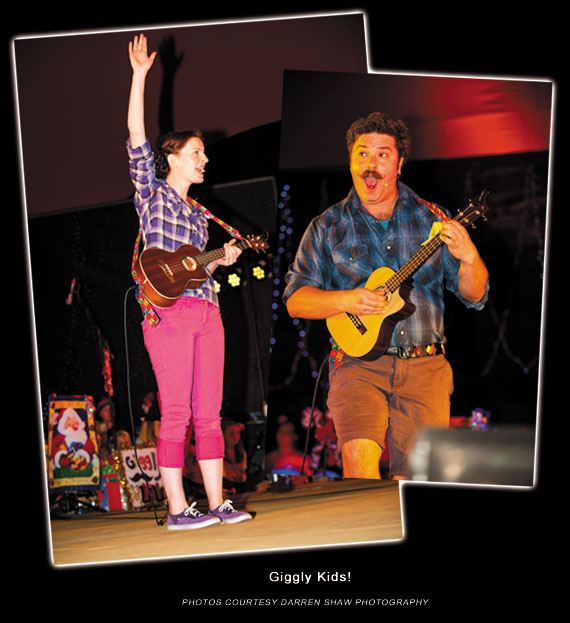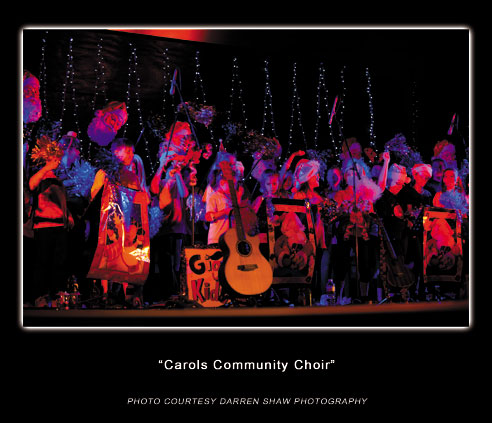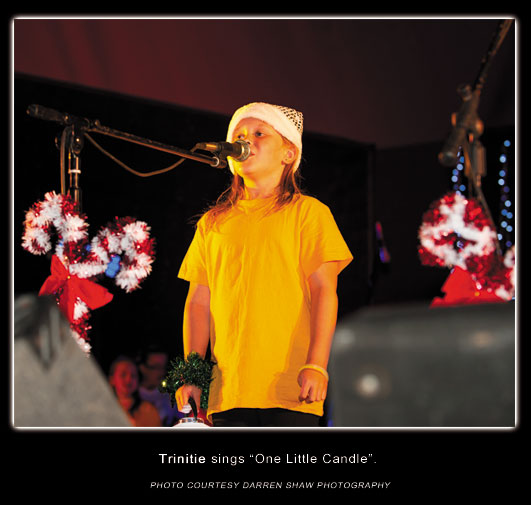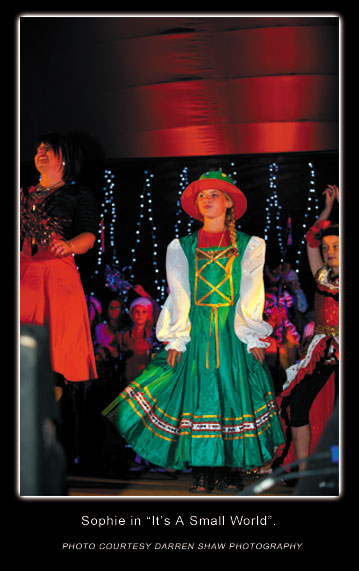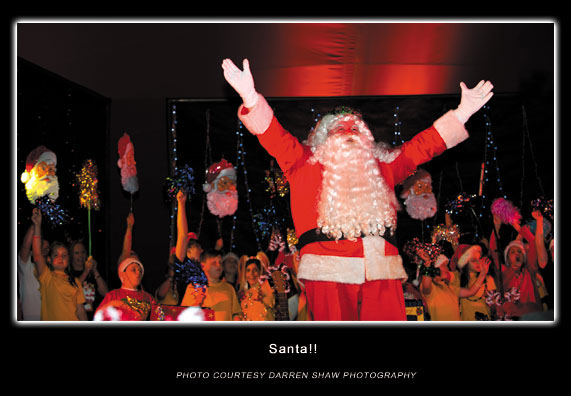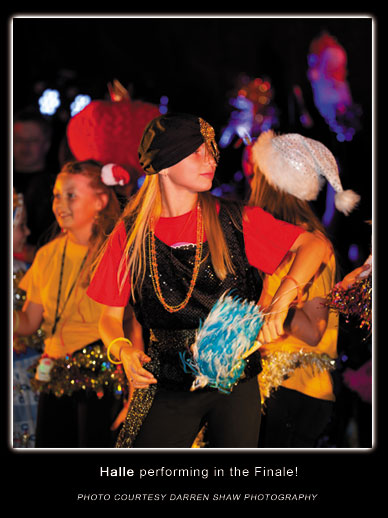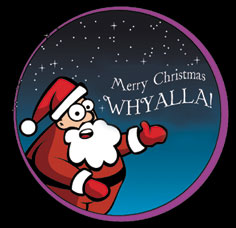 16/12/12:

IT'S TIME WHYALLA:
"Carols In The Park" is set to go!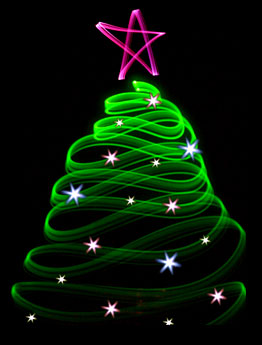 LIONS Onesteel Arrium "Carols In The Park" proudly invites....
Whyalla to attend & enjoy our 2012 concert
TODAY in Civic Park from 7.15pm.

"Carols In The Park" has grown to become the biggest free concert event
in regional SA and one of which all of us can be extremely proud.

This year our special guests Giggly Kids will be joined by....
BC Boys, Laura Shaw, Whydale Calisthenics Club, Whyalla Players, Peter Brown and Meg & Zandri.

Mayor Of Whyalla, the Hon. Jim Pollock, will officially open the event -
and we're hopeful Father Christmas will again accept his annual invitation to fly in from the North Pole to close the show.

Our wonderful volunteer "Carols Community Choir" completes our
cast & crew who will share their festive cheer in a spectacular night
as Whyalla celebrates Christmas as a community.

Pack your rugs, glow items and best voices -
and join us in Civic Park TONIGHT for a very special occasion!

14/12/12:

KIDS COLOURING-IN COMPETITION:
Winner judged & prizes ready!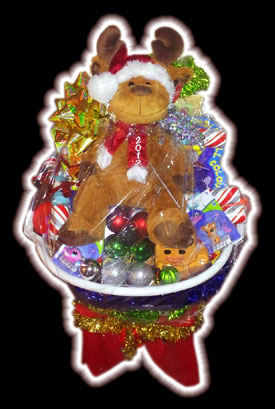 Our 2012 Kids Colouring-in Competition WINNER has been judged by
the Mayor of Whyalla - the Hon. Jim Pollock - with his decision ready for announcement in Civic Park on Sunday!

Entries this year numbered in the hundreds, and the overall impressive standard made a final decision very difficult indeed.

When announced our winner will be invited onto the Civic Park stage to join our cast to accept their huge Christmas Prize Basket - as well as to have their commemorative photo taken with Santa and Special Guests the Giggly Kids.

10/12/12:

IT'S NEARLY TIME WHYALLA!
With less than a week to go until LIONS Onesteel Arrium "Carols In The Park" stages in Civic Park, final preparations are well underway.

As the Whyalla and Mount Laura LIONS Clubs work tirelessly to prepare for Sunday 16th December - our all-star cast have completed their final rehearsal for the big show!

Meanwhile entries continue to pour in for the 2012 Kids Colouring-in Competition and the competition's display at Westland Shopping Centre is now in place.

Fingers are crossed for a perfect evening on Sunday - and everyone is now ready for another brilliant celebration of a Whyalla community Christmas!

24/11/12:

"CAROLS" AT APEX CHRISTMAS PAGEANT!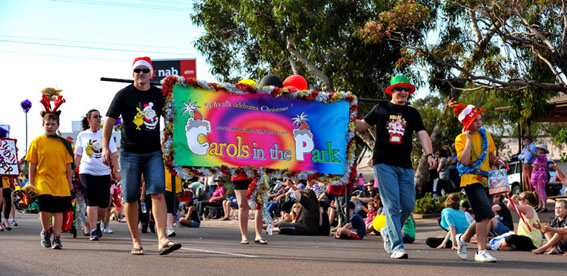 Photo courtesy Darren Shaw Photography.
For the fourth consecutive year a team of "Carols Community Choir" members have added their Christmas cheer to the annual APEX Christmas Pageant which heralds the official start to Whyalla's Christmas season.

Our enthusiastic squad looked great under beautiful clear skies and enjoyed themselves immensely in their first 2012 outing for "Carols In The Park"!
Our 2012 Christmas Pageant team was:
Shane Morton
Cailin Crowe
Asha Reed
Hayley Grinter
Brianna Bolitho
Erin O'Halloran
Emma Taylor
Rebecca Foulkes
Emily Rawlings
Stephanie Milovski
Maria Alboino
Natasha Taylor
Hayley Godfrey
Jordan Godfrey
Tammy Godfrey
Amy Donnellan
Halle Shaw
David Donnellan
Lauren Dempsey
Rebecca Aspey
Trinitie Fazah
Craig Grinter
Alison Hams
Mark Tempany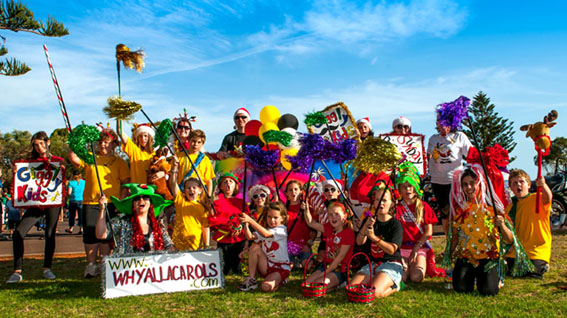 Photo courtesy Darren Shaw Photography.

16/6/12:

"CAROLS" 2012 READY FOR DECEMBER!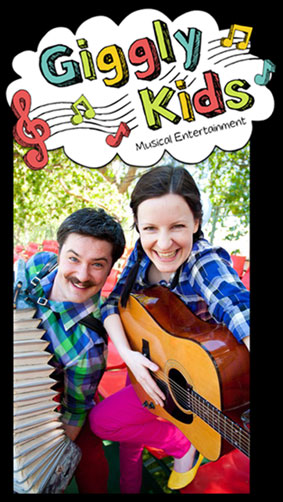 LIONS Onesteel "Carols In The Park" is proud to announce.....
SA-based kids entertainers Giggly Kids as our event's
2012 Special Guests.

Giggly Kids are official ambassadors to The National Year Of Reading
and promise to be a colourful and lively addition to yet another
great show featuring a wealth of local talent -
and our fabulous "Carols Community Choir".

LIONS Event Committee Chairman Allan Smith said
"This event gets better every year and is a pleasure to be involved with.
"Carols" serves our community so well in so many ways, and we're looking
forward to another great night on Sunday 16th December!"