16/12/12:

WHYALLA:
Wow What A Night!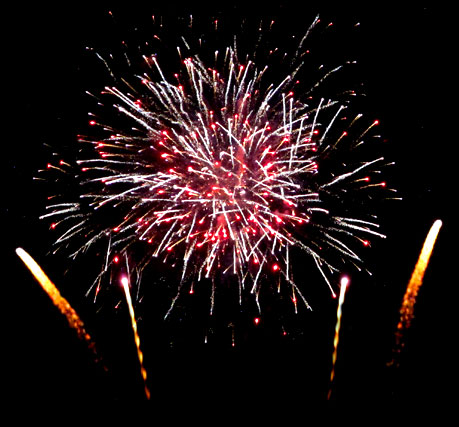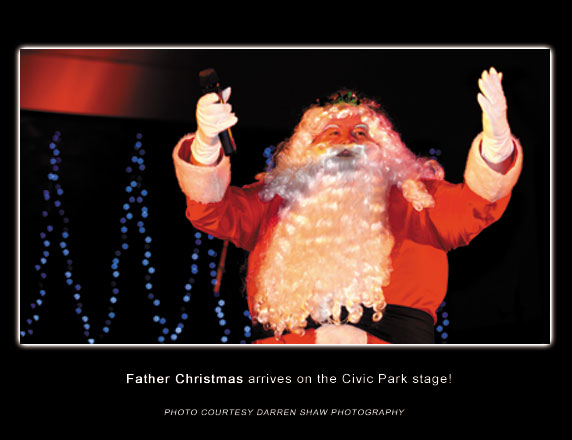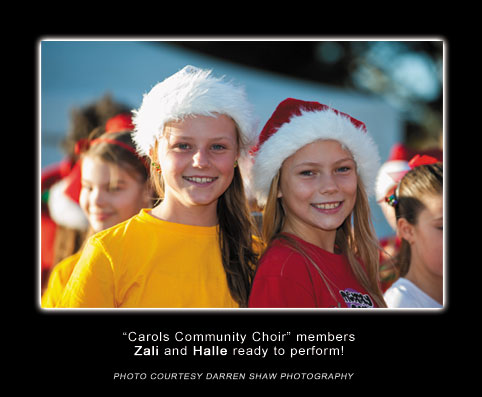 Whyalla's LIONS Onesteel Arrium "Carols In The Park" has staged tonight in Civic Park to a massive "biggest ever" crowd.

Cast, crew and audience alike had an absolute blast and perfect weather prevailed as Whyalla celebrated Christmas as a community in spectacular style.

THANK YOU to the Whyalla and Mount Laura LIONS Clubs, all our sponsors, volunteers, cast, crew - and the general public of Whyalla for creating a truly special event.
We invite anyone with PHOTOS or VIDEO
of the evening to forward copies to us at:
info@whyallacarols.com
or....
PO Box 2313 Whyalla Norrie 5608 SA

....for inclusion on our website, and in our event archives!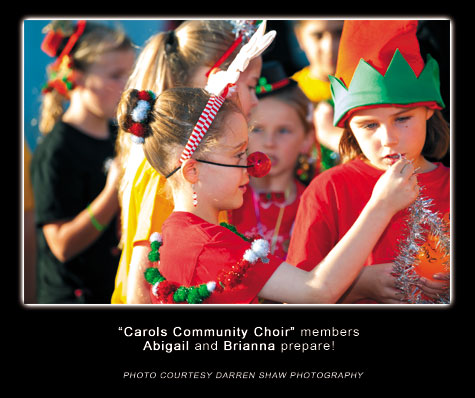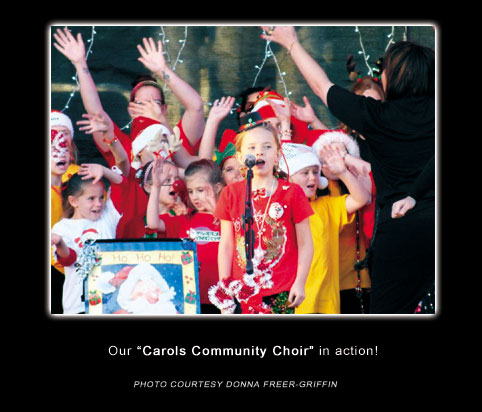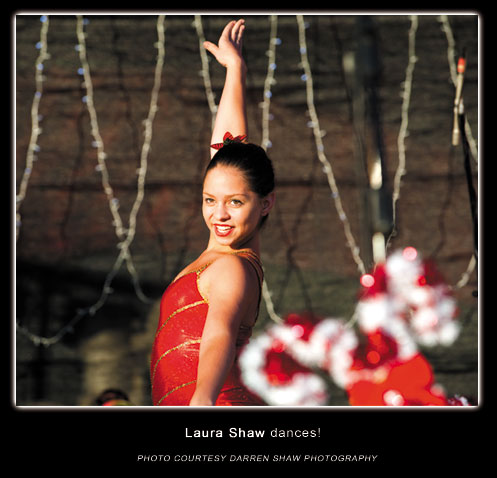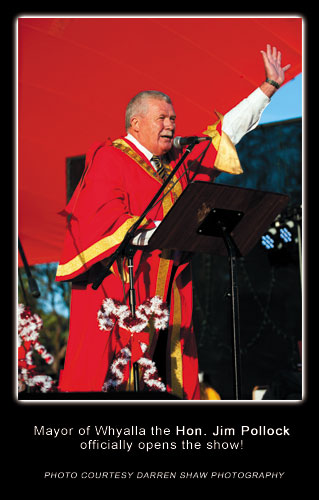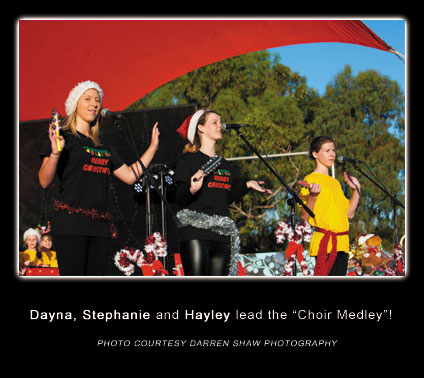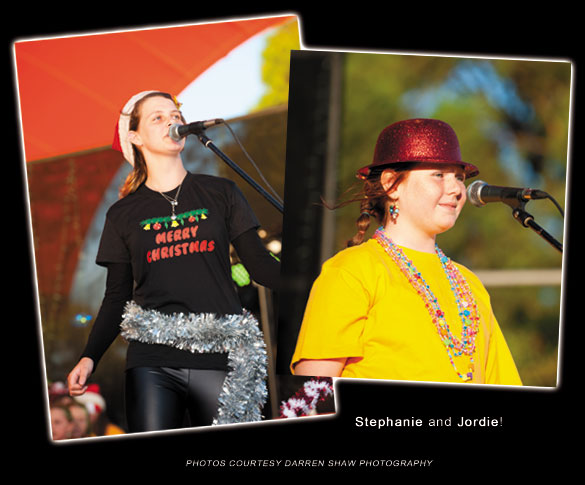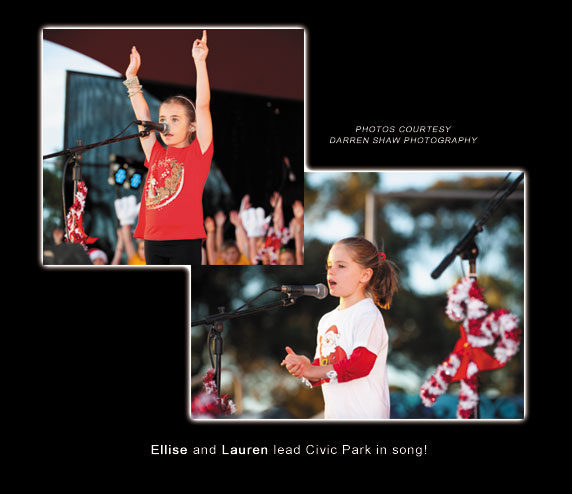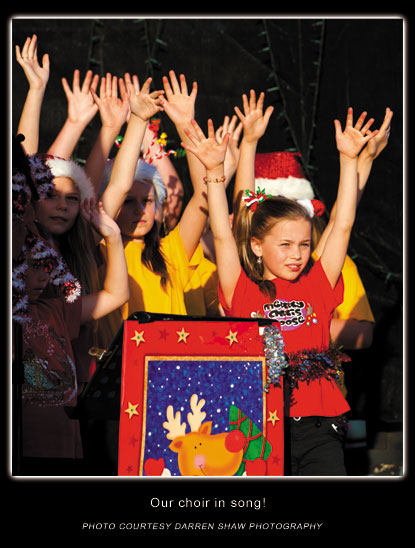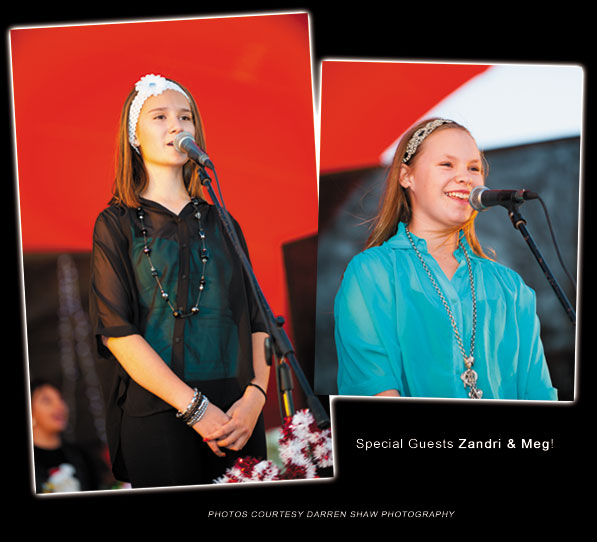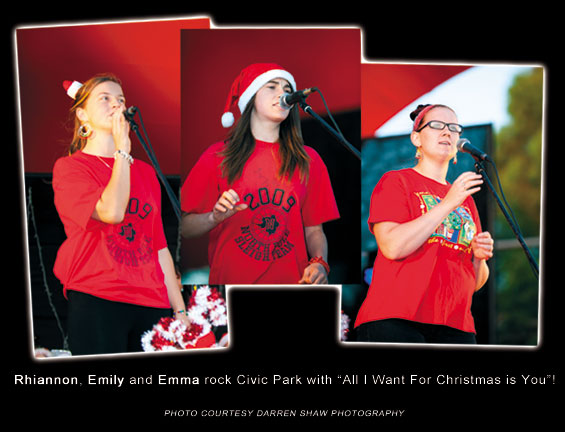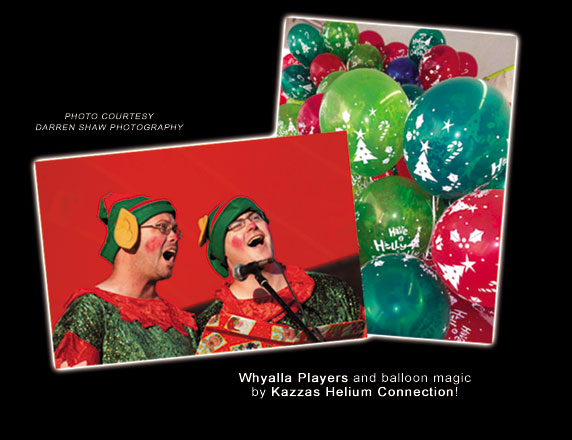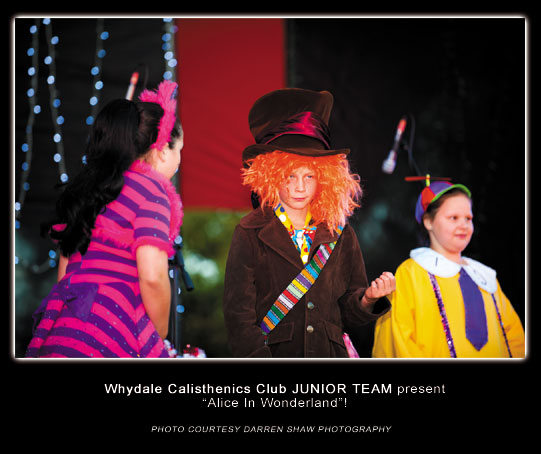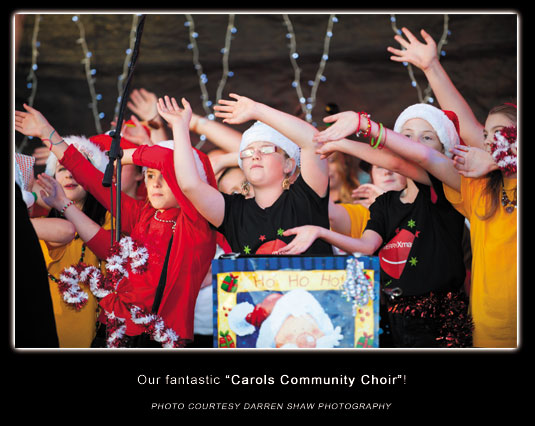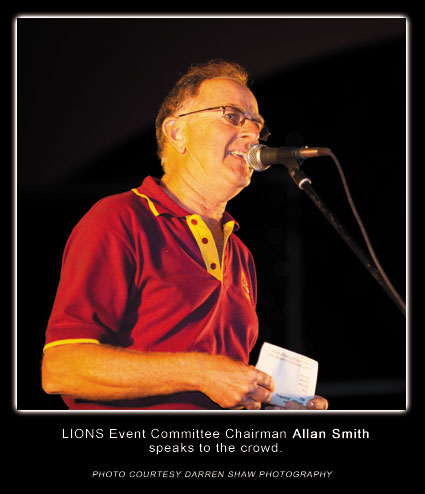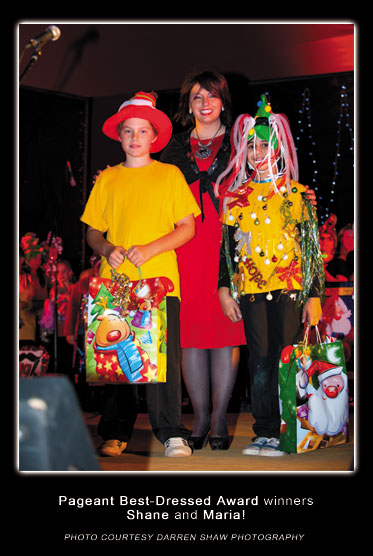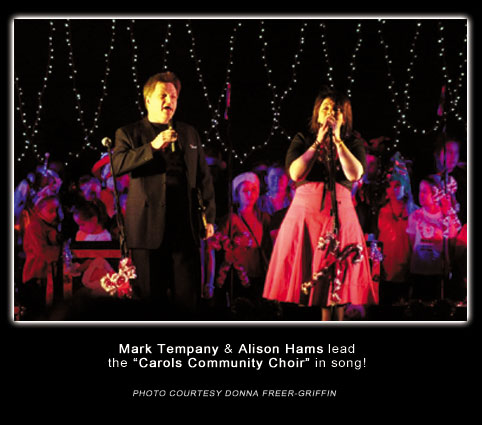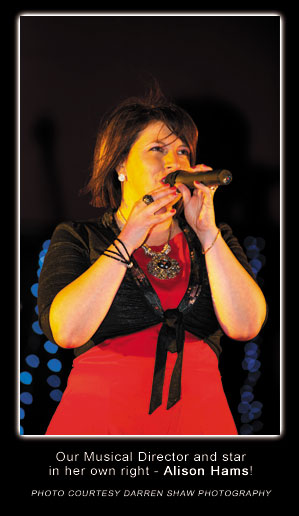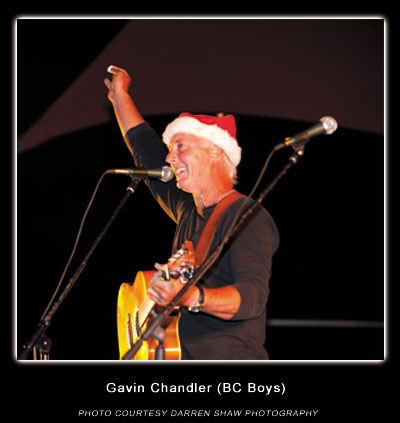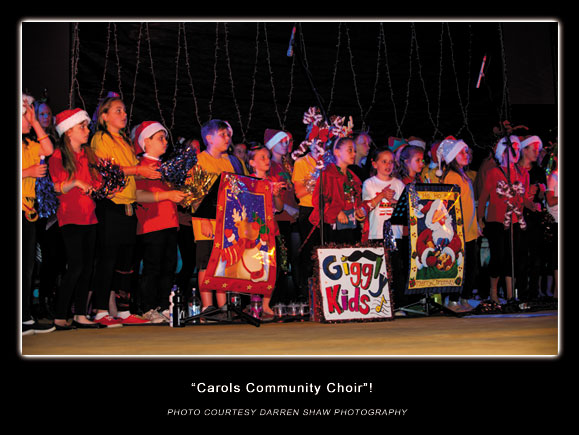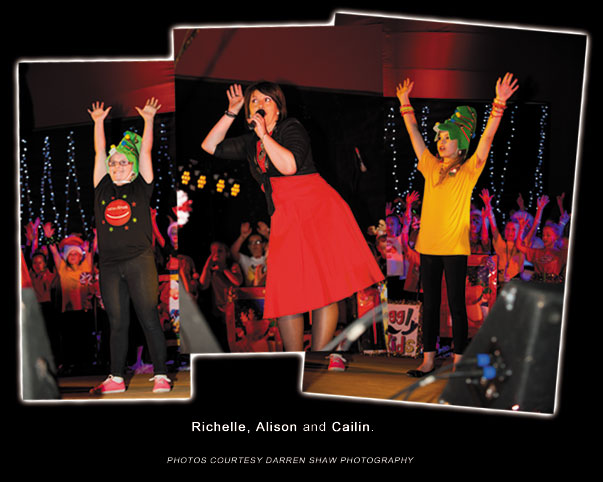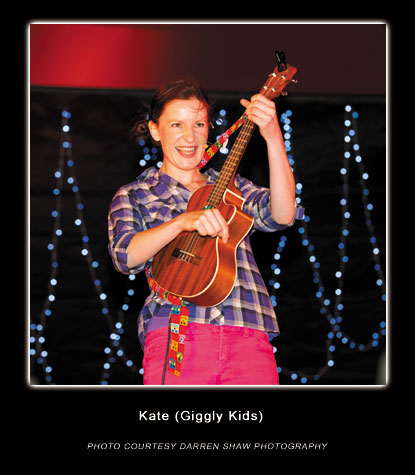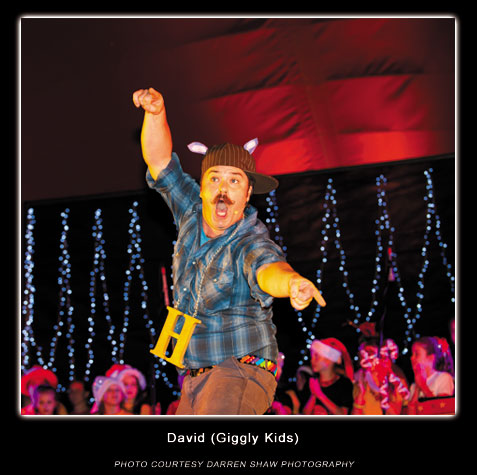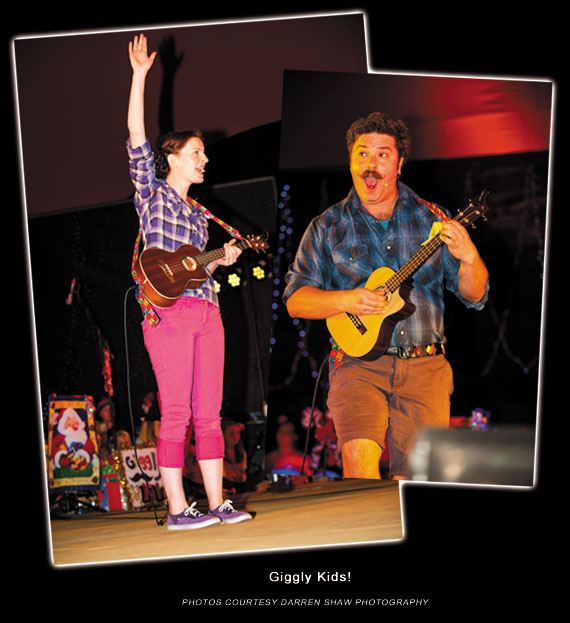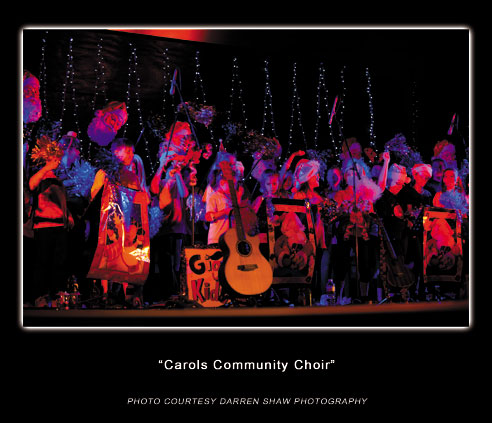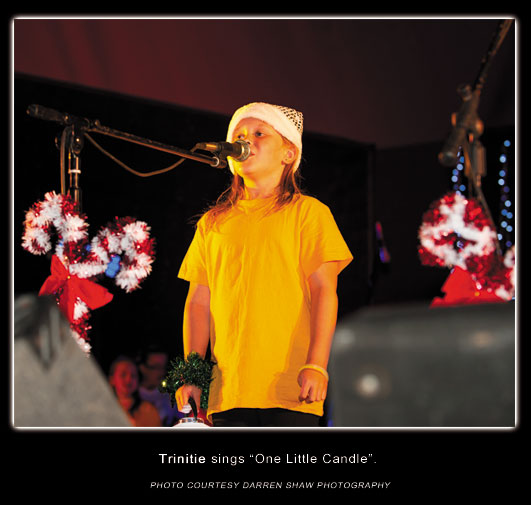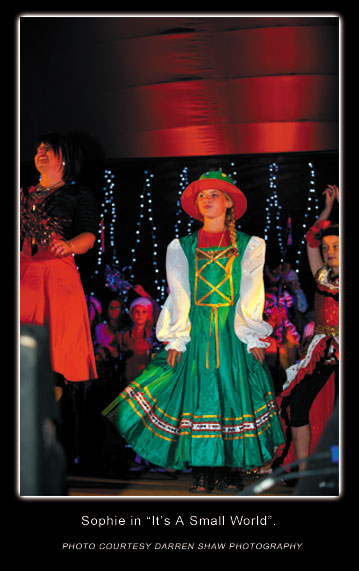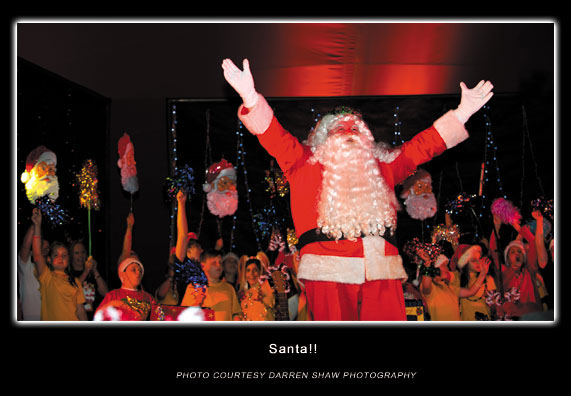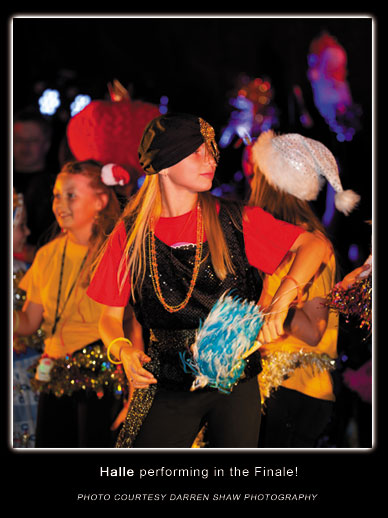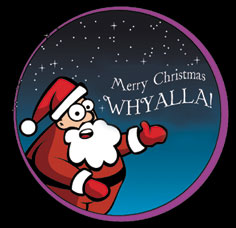 16/12/12:

IT'S TIME WHYALLA:
"Carols In The Park" is set to go!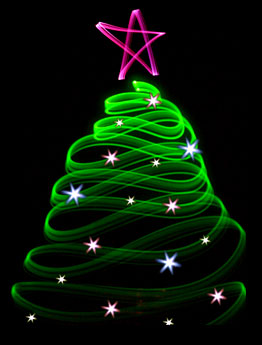 LIONS Onesteel Arrium "Carols In The Park" proudly invites....
Whyalla to attend & enjoy our 2012 concert
TODAY in Civic Park from 7.15pm.

"Carols In The Park" has grown to become the biggest free concert event
in regional SA and one of which all of us can be extremely proud.

This year our special guests Giggly Kids will be joined by....
BC Boys, Laura Shaw, Whydale Calisthenics Club, Whyalla Players, Peter Brown and Meg & Zandri.

Mayor Of Whyalla, the Hon. Jim Pollock, will officially open the event -
and we're hopeful Father Christmas will again accept his annual invitation to fly in from the North Pole to close the show.

Our wonderful volunteer "Carols Community Choir" completes our
cast & crew who will share their festive cheer in a spectacular night
as Whyalla celebrates Christmas as a community.

Pack your rugs, glow items and best voices -
and join us in Civic Park TONIGHT for a very special occasion!

14/12/12:

KIDS COLOURING-IN COMPETITION:
Winner judged & prizes ready!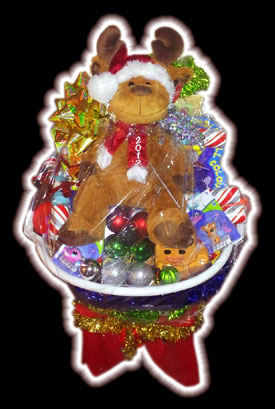 Our 2012 Kids Colouring-in Competition WINNER has been judged by
the Mayor of Whyalla - the Hon. Jim Pollock - with his decision ready for announcement in Civic Park on Sunday!

Entries this year numbered in the hundreds, and the overall impressive standard made a final decision very difficult indeed.

When announced our winner will be invited onto the Civic Park stage to join our cast to accept their huge Christmas Prize Basket - as well as to have their commemorative photo taken with Santa and Special Guests the Giggly Kids.

10/12/12:

IT'S NEARLY TIME WHYALLA!
With less than a week to go until LIONS Onesteel Arrium "Carols In The Park" stages in Civic Park, final preparations are well underway.

As the Whyalla and Mount Laura LIONS Clubs work tirelessly to prepare for Sunday 16th December - our all-star cast have completed their final rehearsal for the big show!

Meanwhile entries continue to pour in for the 2012 Kids Colouring-in Competition and the competition's display at Westland Shopping Centre is now in place.

Fingers are crossed for a perfect evening on Sunday - and everyone is now ready for another brilliant celebration of a Whyalla community Christmas!

24/11/12:

"CAROLS" AT APEX CHRISTMAS PAGEANT!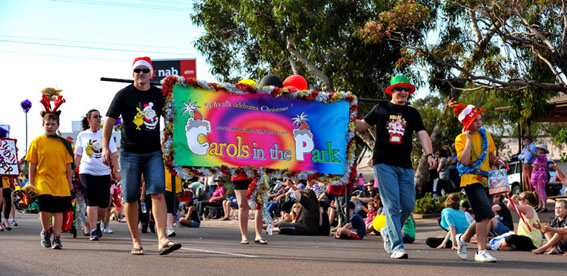 Photo courtesy Darren Shaw Photography.
For the fourth consecutive year a team of "Carols Community Choir" members have added their Christmas cheer to the annual APEX Christmas Pageant which heralds the official start to Whyalla's Christmas season.

Our enthusiastic squad looked great under beautiful clear skies and enjoyed themselves immensely in their first 2012 outing for "Carols In The Park"!
Our 2012 Christmas Pageant team was:
Shane Morton
Cailin Crowe
Asha Reed
Hayley Grinter
Brianna Bolitho
Erin O'Halloran
Emma Taylor
Rebecca Foulkes
Emily Rawlings
Stephanie Milovski
Maria Alboino
Natasha Taylor
Hayley Godfrey
Jordan Godfrey
Tammy Godfrey
Amy Donnellan
Halle Shaw
David Donnellan
Lauren Dempsey
Rebecca Aspey
Trinitie Fazah
Craig Grinter
Alison Hams
Mark Tempany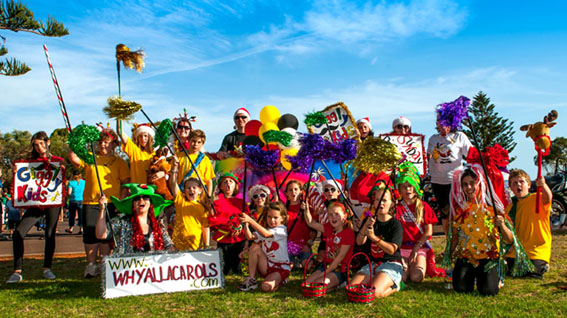 Photo courtesy Darren Shaw Photography.

16/6/12:

"CAROLS" 2012 READY FOR DECEMBER!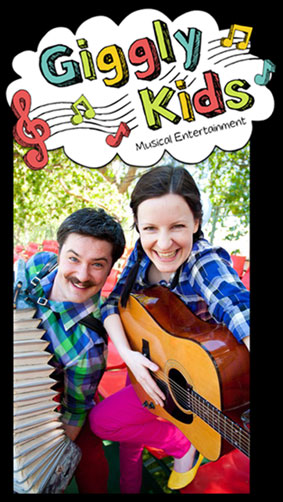 LIONS Onesteel "Carols In The Park" is proud to announce.....
SA-based kids entertainers Giggly Kids as our event's
2012 Special Guests.

Giggly Kids are official ambassadors to The National Year Of Reading
and promise to be a colourful and lively addition to yet another
great show featuring a wealth of local talent -
and our fabulous "Carols Community Choir".

LIONS Event Committee Chairman Allan Smith said
"This event gets better every year and is a pleasure to be involved with.
"Carols" serves our community so well in so many ways, and we're looking
forward to another great night on Sunday 16th December!"